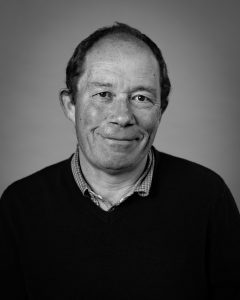 Chief Executive & Artistic Director
Kevin is the Chief Executive and Artistic Director of the Albany Theatre. His brief is to further develop the programme of performance and participatory work and to oversee the redevelopment of the Theatre.
He previously spent 17 years Artistic Director at Oldham Coliseum Theatre where he directed more than 100 productions. He also founded the Coliseum's thriving learning and engagement department giving thousands of participants opportunities to engage with theatre.
Before this he spent 7 years in the New Forest as Artistic Director of Forest Forge, a rural touring theatre company and 4 years as Associate Director at Salisbury Playhouse.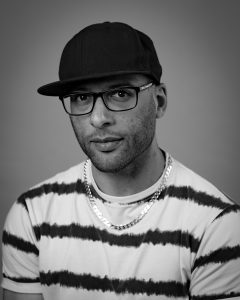 Events Coordinator and Operation Lead
Chris is Operations, Music programming and Community lead at the theatre. 
He believes that exposure to creative arts is essential and the Albany is in an excellent position to be able to help promote the arts to all.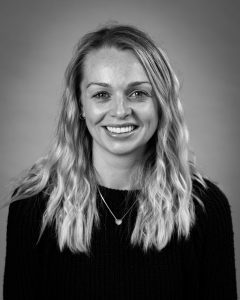 Jade is the venue hire co-ordinator at the theatre and manages the programming of Dance and Variety shows. 
She also assists with the management and organisation of the many Volunteers here at the Albany Theatre. 
Along with a first-class honours degree in Event Management, she has a range of experiences within a variety of fields and spent three years working in Spain. 
She has a passion for all things entertainment, in particular film and dance styles from around the world. 
Jade is very excited about seeing the Theatre expand and reach a wider audience.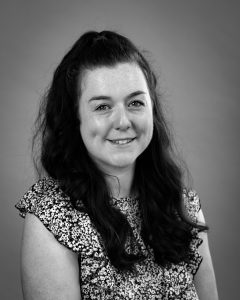 Julia is part of the Events Team at the Albany Theatre with a focus on Family and Children's shows. 
She has previously worked as a performer and has experience working in HR, Administration, Employability and Customer Service.
Julia is very excited to programme in new shows at the Albany Theatre and also work with volunteers. 
She is a huge musical theatre fan and enjoys going to see dance shows.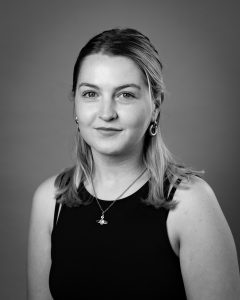 Creative Engagement Coordinator
Vicky is our Creative Engagement Coordinator and is thrilled to be developing our brand new department! 
She is an experienced theatre facilitator, specialising in youth theatre and creative projects for the community. 
Working across theatres, schools, charities and community groups, 
Vicky is passionate about providing opportunities for everyone to engage in the arts and looks forward to creating these at The Albany. 
When she's not running a workshop, she can be found singing along to any Musical!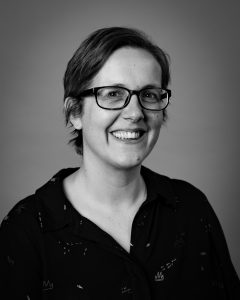 Kay is the Marketing Manager at the theatre and is an experienced marketing and campaign strategist with previous work encompassing high profile events and national government campaigns.
She is overseeing the future communications and marketing plans and is really excited about attracting a wide range of communities and audiences to the new studio spaces.
She is a passionate about the City of Coventry and loves attending local events including the annual Godiva Festival.
Joe is one of the marketing assistants here at The Albany Theatre, he joined us after completing a digital marketing apprenticeship. 
He is the marketing lead on comedy, music and drama events with a focus on our website, email marketing and print & distribution.
He has a keen interest in live music and tries to get to as many gigs as he can.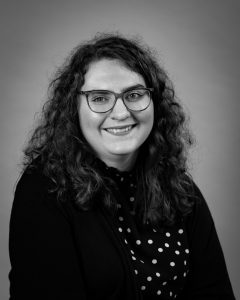 Beth is one of the marketing assistants at the Albany Theatre with a focus on the marketing activities for family, musicals, dance, and the Christmas shows, as well as being the social media and PR lead. 
She graduated from Coventry University in 2020 in sports marketing but is happy to be working in an industry for her other passion… theatre. 
Beth is a huge fan of musical theatre and regularly performs in shows for a musical theatre society in Worcestershire.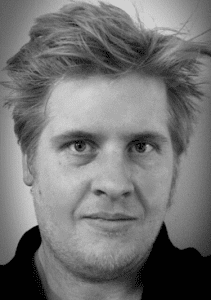 Dan is the Technical Manager at the theatre as has over 20 years' experience in staging many genres of live performance having worked at some of the UK's most acclaimed venues in various roles. 
He oversees the smooth running of the technical department which helps create the amazing performances staged at the theatre. He has a passion for live music and theatrical performance.
From starting at the circus and working with pogo the monkey from the age of 10 to Flying People in Little Mermaid Mike has loved all his theatrical experiences
Oliver is part of the Technical Team as a Technical Assistant at The Albany. 
He enjoys getting shows up and running and the variety that we get in, you'll often find him behind the sound or lighting desks or backstage moving set. 
Oliver's favourite type of show is either a musical or a comedy.