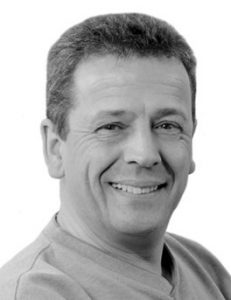 Director – Jonathan Howes
Jonathan made his stage debut in 1977 and has subsequently appeared in numerous plays and musicals including Therese Raquin, Relatively Speaking, The Anastasia File, One Flew Over the Cuckoo's Nest, Assassins, Damn Yankees, Brighton Beach Scrumbags and History Boys.  His most recent stage appearance was as Merlot, one of the Ugly Sisters in Cinderella at the Albany Theatre.
As a founder member of the award-winning Watch Productions he has appeared in many productions including Someone to Watch Over Me and Bouncers all at the Edinburgh Festival.
Jonathan has also directed for numerous local group productions which include Singin' in the Rain, Crazy for You, Goodnight Mr. Tom, Children of Eden and Peter Pan for YOG; Robin Hood and Cinderella for PR Productions and Oliver! and Wizard of Oz for NPRS in Nuneaton.
Jonathan has been Assistant Director to Steve Boden on a number of productions including Phantom of the Opera, Whistle Down the Wind, Aida, Starlight Express and Barnum (YOG) Annie, Oliver, Shrek and Peter Pan (CMTS). Jonathans next project will be as Assistant Director to Steve Boden on Chitty Chitty Bang Bang (YOG)
Choreographer – Katie Gavin 
Katie trained at Pattisons Theatre Arts and is a licentiate of the International Dance Teachers Association (IDTA). For many years she entertained professionally overseas – her most memorable cruising around South America, as a magician's assistant!
Previously Katie, was in partnership with Coventry Theatretrain, but now puts all her time into her dance school, KT School of Dance. She now considers herself too old to perform but has had many principal roles over the years with the many Theatre groups Coventry has to offer.
Coventry Youth Operetta Group (YOG) was a huge part of her life and was guided by Choreographer Beryl Thomas, that gained her enough experience to take on the choreographer's role for many years, ending her time at YOG as artistic director for 'Loserville' in 2014.
Assistant Choreographer – Niamh Lawrence
Musical Director – Tim Spencer
Production Manager: Dan Tilley
Stage Manager: Abbie Drudge 
Assistant Stage Manager: Oliver Dixon
Props: Sara Jennings 
Sound Designer: Michael Molloy 
Lighting Designer: Dan Tilley
Crew – Keith Williams + Karl Griffiths
Flyman – Adrian 'FEBS' Fairbarn and Phil Anthony
Production Electrician – Oliver Dixon
Lighting Programmer – Neil Plastow
Follow Spots – Charlotte and Esme Plastow
Jessie is so excited to be back onstage as "Cinderella"! 
She has been performing since age three and is currently training with KT School of Dance. Jessie also attends Birmingham Orminston Academy (BOA) where she studies musical theatre and is currently in her final year.
 Jessie's recent roles include: "Danielle" Bring it On (wing it theatre) "Jenny Lind" in Barnum (YOG), "Fairy Bow Bells" in Dick Whittington (Albany theatre pantomime), "Aquata" The Little Mermaid (Wing It Theatre) as well as taking part in many other productions with YOG, Theatre train and Pauline Quirke Academy. 
She would like to thank her family and friends for their continued support and also all of her teachers past and present for their training and guidance. Jessie is so exited to be performing with such a talented cast and wants to thank Katie and Jonny for all of their hard work and support.
Prince Charming of Cheylesmore Castle
Lucy has always loved performing since an early age. She trained at Pattison College since the age of three and then went on to complete the three year performing arts course obtaining Level 4 diplomas in various styles of dance.
Her recent theatre credits include 'Milesians' (Imagineer Productions), 'Phoenix'- Albany Theatre (Pattison College) and the Closing Ceremony of the Birmingham Commonwealth games. Lucy also performs as various Disney characters singing at children's parties and events.
Lucy now teaches at a variety of dance schools and loves to pass on her love for dance and musical theatre.
Lucy is very excited to be performing as Prince Charming in her first ever pantomime and wants to thank the team and cast
Dandini Deadleg of Tile Hill
Bethan's passion for musical theatre started when she was 11 when saw the Belgrade Theatres pantomime for the first ever time. This inspired a passion that has only grown since. Since then Bethan has developed her skills by attending West End MT a musical theatre training program based in London taught by industry professionals. Following that Bethan attended YOG and Elevate Theatre.
More recently shows that Bethan has been in includes Christmas showcase at St Clements church,Aida (Ensemble member), The Little Mermaid jr (Ariel), Sleeping Beauty (Epsilon) and Made in Dagenham (Ensemble member).
Bethan is looking forward to performing alongside this amazing cast and she hopes you enjoy the show! Her favourite thing about theatre is the way that it can transport you to another place. So sit back, relax and enjoy the show!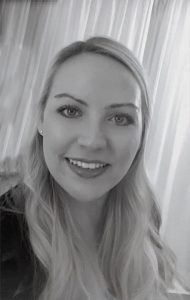 Lucy Baillie is so excited to be playing the part of Fairy Godmother! Cinderella is Lucy's favourite panto; she performed in the title role, alongside the director, Jonathon, 6 years ago – on the very same Albany Theatre stage!
Coventry-born Lucy has grown up performing on the Albany Theatre stage since she was 10 years old. Here, she caught the 'Theatre bug' and continued her dream by graduating with a Drama degree, Masters and Musical Theatre diploma.
Lucy is a teacher and also runs 'Elevate Theatre', a local children's performing Arts school on Friday evenings. They also regularly perform on the Albany Theatre stage, so it really is 'home from home' for Lucy. 
Having taken a break from performing over the last few years to spend time with her young family, Lucy is over the moon to be joining a wonderful cast and crew in the most magical show of the year!
Barron Boothby Hardup of Hardup Hall
Rob is from Coventry and has been acting since he was 18 years old.
Notable roles include Tin Man in Wizard of Oz, Curly in Oklahoma!, Scrooge in Scrooge – The Panto, Dick Barton in the Dick Barton trilogy and John Willoughby in Sense and Sensibility.
He recently appeared at the Albany Theatre in the National Drama Festival finals, representing The Criterion Theatre, where they won Best One Act play with 'The Gift'. In his free time he likes to sample liquors from around the globe. 
Kevin is so happy to back performing at The Albany Theatre and back in panto playing Buttons!
Favourite previous roles include:
Laurence in Calendar Girls & Finch in How to Succeed in Business Without Really Trying – both Priory Theatre productions.
Bert in 42nd St & Rooster in Annie – both Five Star Theatre.
Frog Prince (The Frog Prince), Washee Washee(Aladdin), Artie in Yank! – All Talisman Theatre productions.
Paul in Company for The Loft Theatre.
Kevin has also previously performed and directed for the Coventry Youth Operetta Group (YOG) in Coventry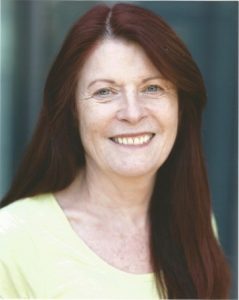 Countessa Vyella Dipstick Squeezepocket the 31st of Hardup
Lilian trained at the Birmingham School of Drama in the 90's and returned to the stage in 2018 after a gap of over 20 years and has since appeared regularly on the Criterion Theatre Stage, credits include:
Mary Stuart – Peter Oswald – Sir Amias Paulet, The Gift- Janice Okoh – Harriet Waller, Three Women- Katy Brand – Eleanor, Love Song- Abi Morgan – Maggie, Wind in the Willows-Alan Bennett – Fox, Gypsy, Monica. Ensemble, Flare Path- Terence Rattigan – Maudie Millar, Nell Gwyne – Jessica Swale – Old Ma Gwyne, Gods Have Fallen – Annie
Before Cinderella she will also appear at the Criterion Theatre in Alice 10-17th December as Nan and Her Royal Highness Nanny Grace , and is represented by Time to Shine Agency.
When not acting she gives historical guided tours across the midlands and in Tamworth Castle. Lilian is also a skilled upholster and upcycler with a passion for reusing and repairing pre – loved items turning something that could end up in landfill into beautiful bespoke pieces.
Ms Rebekah Dreadfulla Thickhead of Hardup
In 2015 Shane directed "Hedwig and the Angry Inch" which played to sell
out audiences at the Fdinburgh Fringe Festival an experience he will never forget as this is his favourite musical!
Previously, Shane has played Alderman Fitzwarren in Dick Whittington and the
Panto Dame in both Jack and the Beanstalk and Snow White, all with
Three Spires Guildhall. Shane was last seen on stage three years ago playing Ugly Sister "Lady Megan" in Cinderella with Nuneaton Pantomime and Revue Society.
Last year Shane co-directed Dick Whittington with Albany productions and is very excited to be back this year, with old and new companions, but on the stage as the better looking (his words) Ugly Sister alongside the talented Chris Arnold! Don't boo us, cry babies!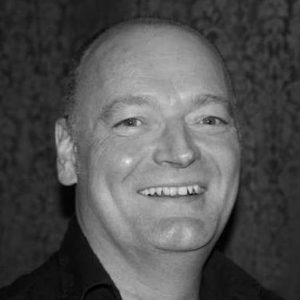 Ms Coleen Desperella Fat House of Hardup
Chris has been involved in theatre for many years; he is a regular face within the Coventry Theatre circuit.
Chris has performed at many of the region's theatres including the RSCs Courtyard Theatre, the Belgrade, the Albany Theatre Coventry and of course here at the Albany.
Some of his most acclaimed performances include Colonel Huge Pickering in My fair lady, Doc in West Side Story, Nathan Detroit in Guys and Dolls, Mr Humphries in Are You Being Served? and Eric from John Godber's Bouncers, which he performed at the Edinburgh fringe.
As a director, Cinderella, West Side Story, Fame, Cabaret, Sweet Charity Back to the Eighties and Eurobeat are amongst his most memorable productions.
Chris goes to say that being Dame is the best fun you can ever have on stage but always fancied playing a baddy and Coleen is the perfect combination.
He added that he feels privileged to be working with such a talented company and being part of The Albany's second Panto. He hopes you enjoy all the silliness that you are about to be treated to.
YOG Chitty Chitty Bang Bang
Following on from YOG's much-acclaimed November production of Nativity! and the success of last May's Barnum, YOG is back with the musical adaption of the beloved family film, Chitty Chitty Bang Bang.
Take a fantastic musical journval with an out-of-this-world car that flies through the air and sails the seas. Based on the beloved 1968 film version of Ian Fleming's children's book, and featuring an unforgettable score by the Sherman Brothers, it is a high-flying, fun-filled adventure for the entire family.
To find out more or to book now, click the button below!